Oklahoma Death Penalty Review Report and Cost Study by Collins, Hickman, Boruchowitz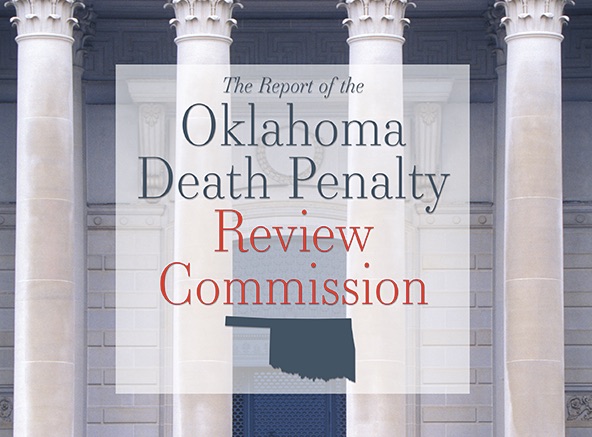 In 2016, I worked at The Constitution Project in Washington, D.C. as a staff researcher and writer on an independent commission studying Oklahoma's death penalty. The commission was co-chaired by former Oklahoma governor Brad Henry. The commission offered 42 recommendations, but the overall recommendation was:
"In light of the extensive information gathered from this year-long, in-depth study, the Commission members unanimously recommend that the current moratorium on the death penalty be extended."
I also provided research support to scholars Peter A. Collins, Matthew J. Hickman, and Robert C. Boruchowitz on the first cost study conducted on that state's capital punishment system. The report was published on April 25, 2017.
I spent most of 2016 traveling 20,000 miles back and forth to Oklahoma. I spent hundreds of hours researching and talking with stakeholders involved in Oklahoma's death penalty system. I am incredibly proud of the work the commission accomplished.
Here is the press conference: