Witness | US v Pfc. Manning, The poetry of Master Sgt. Adkins, NCOIC in Manning's TSCIF, invoked Art. 31 at Pre Trial
Ucityreview.com
says "Paul David Adkins grew up in Fort Lauderdale, Florida. He attended Mercer and Washington University. He lives in New York."
Borderlinepoetry.com says, "Paul David Adkins grew up in Fort Lauderdale, Fla. He entered the Army in 1991 and has served in Iraq three times and Afghanistan once since 2002. He has poems published or pending in Crab Creek Review, Rattle, Artful Dodge and Chattahoochee Review, among others." The unclassified defense witnesses list calls him, "▓▓▓▓▓▓▓▓▓▓▓▓▓▓▓▓", but you can find him on twitter @pdadkins29, where he describes himself as, "Husband dad *poet* conneisseur [sic] of Mountain Dew"
Indeed, "2nd BCT intelligence noncommissioned officer in charge Master Sgt. Paul David Adkins, of Fort Lauderdale, Fla." was the highest ranking officer and responsible for data security in Bradley Manning's TSCIF. According to a report in Politico, Adkins "was reduced to a sergeant first class recently due to 'being derelict in his duties,' according to a defense filing. Coombs suggested that Adkins is appealing that reduction."
Adkins invoked his Article 31 rights on day three of the Article 32 Pretrial Hearing, "Compulsory Self-Incrimination Prohibited"
.
Here is some of his poetry.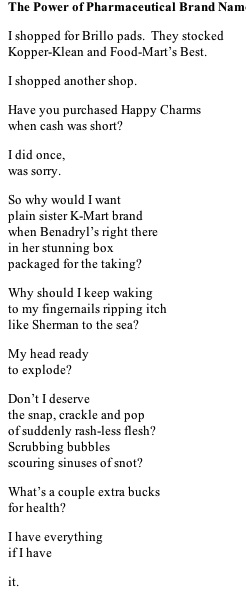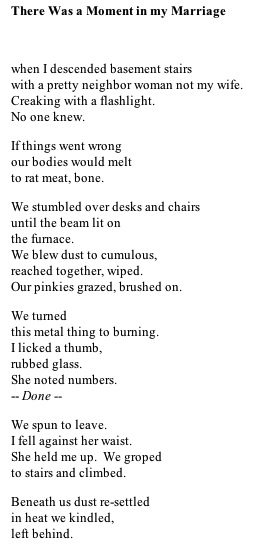 On day two of the Pretrial Hearing, David Coombs asked Captain Steven Lim about an April 2010 email "PFC Manning wrote to Master Sgt. Paul Adkins with a picture of himself dressed as a woman...and how his gender identity affects him...[h]ow it impacts his ability to think. Adkins did not share that e-mail with Lim until after Manning was arrested. In David Coombs' closing remarks on the last day of the Pretrial Hearing, he read Manning's email aloud in court:
"'This is my problem. I've had signs of it for a very long time. I've been trying very, very hard to get rid of it. It is not going away. It is haunting me more and more as I get older. Now the consequences are getting harder. I am not sure what to do with it. It's destroying my ties with family. It is preventing me from developing as a person. It's the cause of my pain and confusion. It makes the most basic things in my life very difficult.' He said the only help that seems available is severe punishment. 'I have a fear of getting caught and have gone to great lengths to conceal my disorder. It is difficult to sleep and impossible to have conversations. It makes my entire life feel like a bad dream that won't end. I don't know what to do. I don't know what will happen to me. But at this point I feel like I am not here anymore.'

Signed, Bradley Manning."